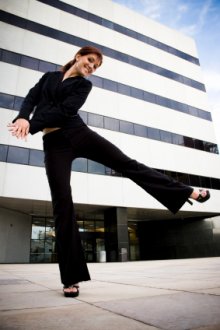 Employment
Are you a dance or fitness instructor with a flexible schedule who enjoys teaching adults? We'd love to talk to you!
Xpress Dance & Fitness is recruiting dynamic, engaging instructors to teach adults in popular group exercise formats such as Zumba, Yoga, Pilates, Kickboxing, Indoor Cycling and Boot Camp, as well as dance formats such as Hip Hop, WERQ, LaBlast, and many others.
We seek instructors who are credentialed, have a flexible schedule, and are engaging and reliable. CPR/AED certification is a must. Liability insurance and national fitness certifications preferred.
Instructors must be willing and able to bring equipment such as a sound system when the client doesn't have one. Our standard hours are weekdays from 7am-8pm, but occasionally we may have late evening or weekend assignments. The more flexible your schedule, the more teaching opportunities we can provide! Compensation is by the class, commensurate with experience.
Please contact us to discuss available opportunities.